Drew is an experienced patent litigator and trial attorney whose work encompasses a broad range of technologies. He regularly represents clients in high stakes International Trade Commission investigations involving some of the world's largest technology companies. He also litigates patent matters and other business disputes in federal district courts around the country, and advises clients in complex IP licensing and related transactions. Drew excels at helping clients make sense of nuanced legal issues while developing effective strategies to protect and leverage their intellectual property. 
Drew focuses his intellectual property practice in patent litigation, with an emphasis on Section 337 investigations in the International Trade Commission. Drew has participated in all phases of numerous ITC investigations involving some of the largest technology companies in the world. He has first-chair trial and strategy experience during multiple ITC evidentiary hearings, and regularly leads large litigation teams through fast-paced ITC investigations. Drew has also litigated patent infringement and trade secret cases and other complex business disputes in federal district courts across the country.  He has successfully argued on behalf of his clients during multiple Markman claim construction hearings, as well as on all manner of discovery, pretrial, and other motions, before the ITC and federal district courts.
In addition, Drew provides strategic counseling to help clients protect and leverage IP rights to maximize their value. Drew has participated in negotiating and closing numerous complex IP licensing and sale transactions, including elaborate multiparty agreements involving thousands of patents, as well as conducting pre-suit and transactional diligence relating to large portfolios of U.S. and foreign intellectual property assets. He also advises clients on trademark protection and related disputes.
Drew has worked in diverse technology areas such as embedded microprocessors, liquid crystal displays, graphics processors, consumer telecommunications systems, converged devices and related software and operating systems, mobile communications infrastructure, DDR4-compliant memory modules and their components, memory controllers, LED-based lighting systems, thermoplastics, electrical motors, and biochemical assays.
Drew is a member of the firm's Pro Bono Committee. His own pro bono work includes representing asylum-seekers, as well as clients of the Mintz Domestic Violence Program in obtaining and extending 209A abuse prevention orders on behalf of victims of domestic violence and sexual assault, including on appeal.
Prior to joining Mintz, Drew practiced with a national law firm. Prior to that, he clerked for Massachusetts Supreme Judicial Court Justice Barbara A. Lenk (then of the Massachusetts Appeals Court). In law school he served as a judicial intern to the late Hon. Reginald C. Lindsay of the U.S. District Court for the District of Massachusetts and as a legal intern with the Major Crimes Unit of the U.S. Attorney's Office for the District of Massachusetts, during which time he worked on multiple jury trials.
Education
Northeastern University (JD)
Earlham College (BA)
Recent Insights
News & Press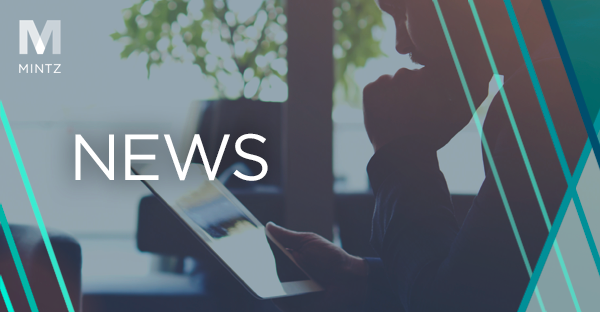 The October 29 edition of the Skilled in the Art newsletter published by Law.com reported that Mintz achieved a favorable Notice of Initial Determination at the U.S. International Trade Commission on behalf of the firm's client Netlist, Inc., a California-based technology company focused on developing innovative server memory module products, including technology that is essential to certain JEDEC memory standards. Significantly, this is the first time since 2013 that a Section 337 violation has been found based on a standard-essential patent.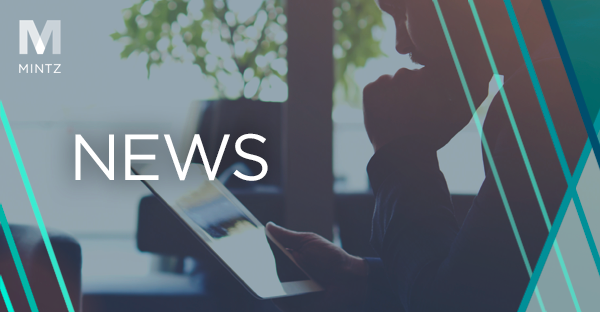 Law360 reported that a U.S. International Trade Commission judge ruled that Korean manufacturer SK Hynix infringed on California-based technology company, and Mintz client, Netlist, Inc.'s standard essential patent related to server memory modules.

The article noted that the Mintz team representing Netlist includes Member and Chair of the Intellectual Property Division Michael Renaud, along with Members James Wodarski, Drew DeVoogd, Steve Akerley, Aarti Shah, and Associates Kristina Cary, Matthew Galica, and Tiffany Knapp.